Clinica is a platform that can handle every process for a dental clinic's patients. In Clinica, each patient has an online medical case with their personal information, records, prescriptions, financial data, etc.

The clinic owners and supervisors have a management panel to see and take care of everything--even the accounting side. Plus, in the management panel, there is access to a stock inventory of medical products and staff.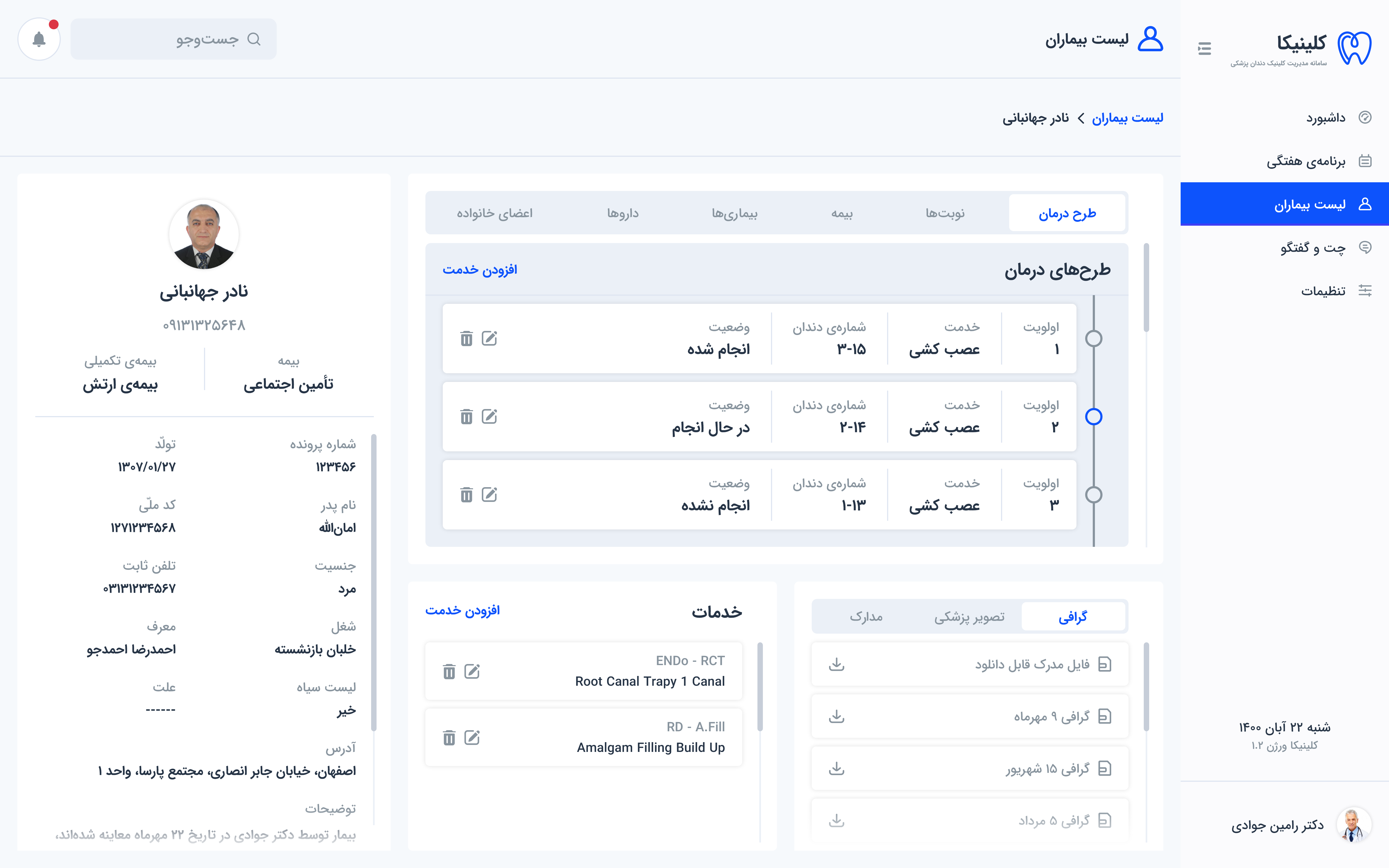 Innovation and Capability
At Clinica, we design our software to be functional and stable even when hospitals are processing thousands of patients a day. This is important because our client has 4 up-and-running clinics, each with its own data and medical processes. By streamlining these processes (through optimizing internal processes with AI), we can help make the clinic run more smoothly for both staff and patients alike.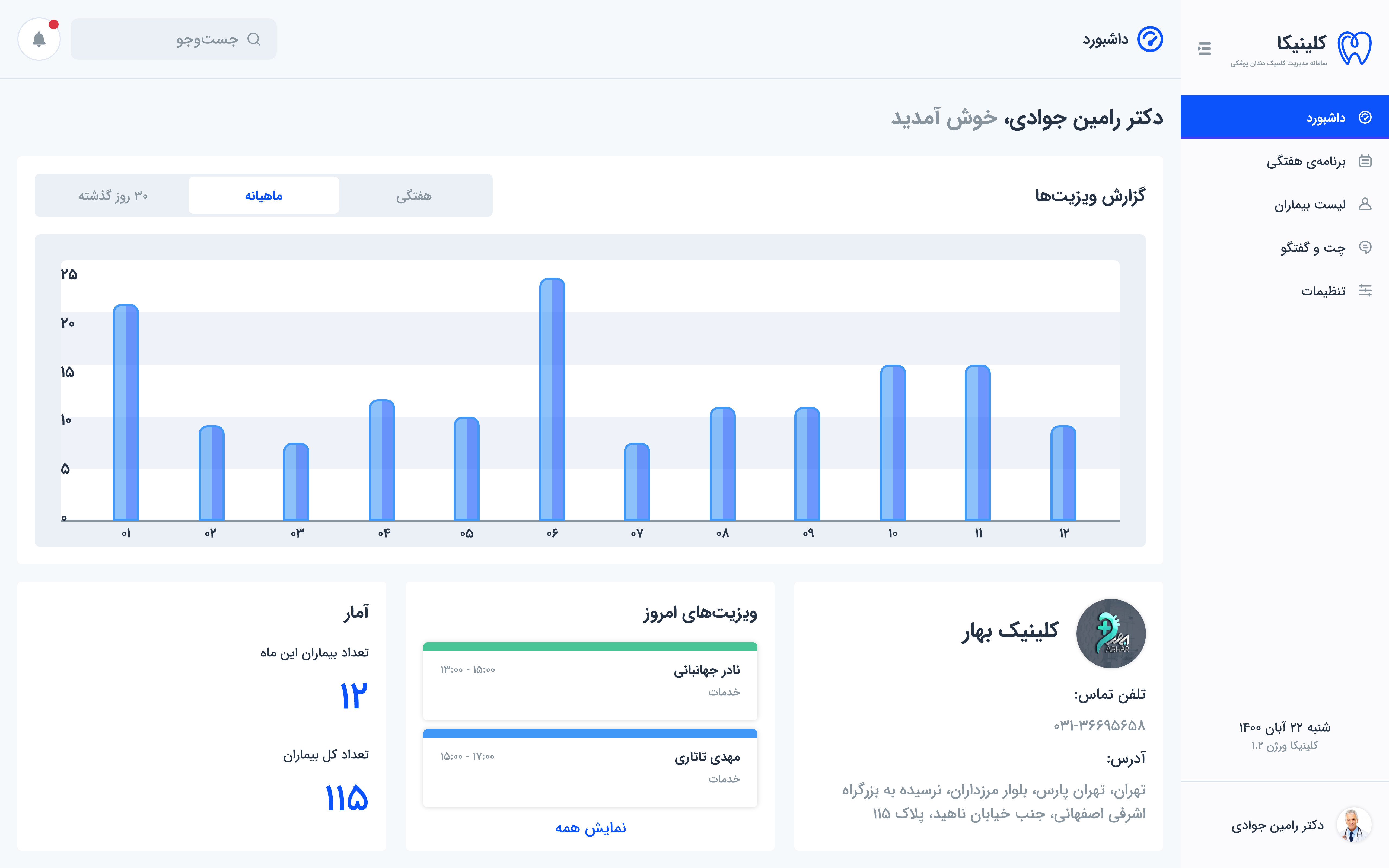 In hospitals and medical clinics, Interaction processes with patients and their medical data are very important and sensitive, so we create an agile and secure platform that can handle all of the required BPMS and EMR features.

Also, this platform is extendable to connect with other systems and platforms with multiple protocols.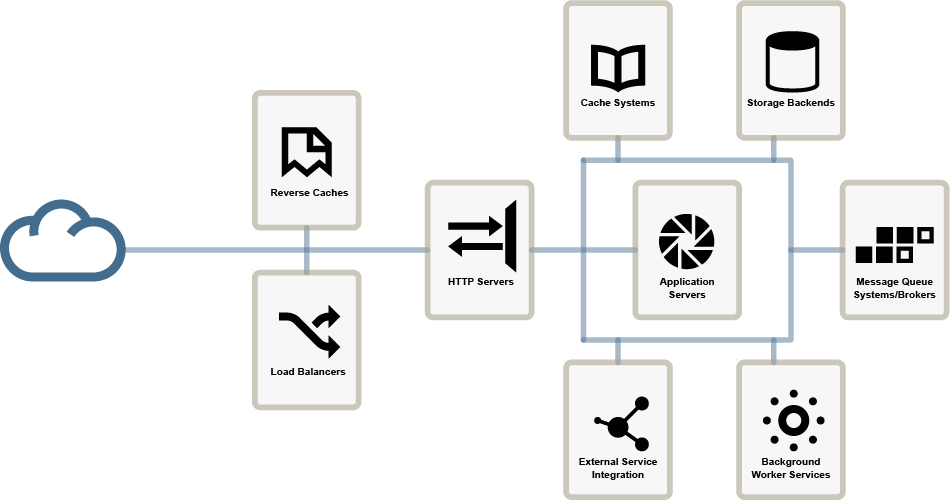 We know that working as a doctor or a nurse is hard, and for this reason, we designed the user interface in such a way as to create minimal extra work for the doctor. Because doctors have to go to different rooms, we designed and implemented optimized versions for tablets and mobile phones.